LiebenGroup is a group of companies operating in the supply chain industry, serving retailers, vendors and manufacturers in South Africa.
Our clients benefit from a business partner approach that leverages more than 23 years of successful operating experience. Our complementary product and service offerings span different links in the supply chain.
All of this combines to offer clients a value enhancing integrated offering built on a track record of great service and customer relations.
LiebenGroup is a South African organisation that manages complex secondary and primary logistics systems on behalf of its clients.
Mission
Our team is committed to delivering exceptional, personalised, flexible and integrated logistics solutions. We understand our clients' transport and logistics needs and, through continuous improvement, anticipate and satisfy these needs for the future.
We forge strategic partnerships, forecast local and international business trends and develop innovative, accountable and efficient technologies.
Values
We endorse and promote a set of core values to all employees, from front-line staff to senior executives, as a guide for the way we do our logistics business. These values directs our daily work life, strengthen our relationships with internal and external stakeholders, and ultimately contribute to the achievement of our vision.
We seek to build healthy, long-term working relationships with our colleagues, clients, suppliers and all with an interest in our company.

We always conduct ourselves in an honest and ethical manner.

We believe in a family-oriented, caring working environment and believe that a multicultural, diverse workforce strengthens our offering.

We are an equal opportunity employer that encourages quality of life in our employees and their families.

We endeavour to advance our position of leadership, not just in our particular marketplace, but in the very way we do business and by the way we support our local communities.
Innovation
We consistently strive for innovative and creative solutions, looking at new ways of doing things and new opportunities to stand out in the industry and add value to our customers.
Established in 1995 by Sakkie Liebenberg, LiebenLogistics has grown from an enterprise with only one vehicle, into one of the blue-chip leaders in the industry. Today we boast a fleet of more than 400 vehicles, and service clients throughout South Africa, as well as in some of its neighbouring countries.
In 2012, LiebenLogistics acquired the majority shareholding in GLS Supply Chain Equipment. The company focuses on the design, manufacturing and management of supply chain equipment such as hypercages, rolltainers, tote boxes and the like – returnable packaging solutions and equipment used to store and move products through varying supply chains.
In 2012 these companies combined forces to create the formidable LiebenGroup.
The latest addition to the stable is Baleka Freight. In September 2018, LiebenGroup acquired the majority stake in Baleka Distributors, which subsequently changed its name to Baleka Freight. Baleka augments the service offering of the LiebenGroup with additional truck configurations, simple and flexible on-demand solutions, and consolidated load services.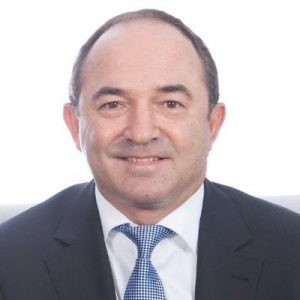 "I fear not the man who has practiced 10 000 kicks once, but I fear the man who has practiced one kick 10 000 times"
LiebenGroup operating companies

LiebenLogistics forms the core of LiebenGroup. This well-established, respected logistics company offers transport and distribution solutions and is well entrenched in various supply chain networks throughout South Africa.
LiebenLogistics provides long distance and secondary transport fleets, and specialises in just-in-time delivery of temperature-sensitive cargo. In addition, LiebenLogistics manages logistics for many dry goods categories over any distance. GLS Supply Chain Equipment provides returnable packaging solutions, outsourced equipment services, and equipment used to store and move products through diverse supply chains. As a crucial member of LiebenGroup, GLS ensures clients of the group benefit directly from its integrated supply chain systems.

Baleka Freight is a specialist refrigerated and dry cargo transport company that focuses on retail back-door deliveries and distribution to retail food stores. Baleka also distributes to informal markets and handles inter-coldstore transfers and deliveries.
Baleka aims to provide end-to-end services that is more than just transporting goods, setting itself apart with great customer service and reliability.
Corporate social responsibility
We are committed to serving the community and supporting positive growth in South Africa.
From 2004 to 2018, LiebenGroup partnered with Pick n Pay to support the Kids in Parks initiative, where children from previously disadvantaged backgrounds are hosted in national parks.
With the partnership coming to an end at the start of 2018, we decided to forge a long-term partnership with Goedgedacht Trust, as we support and share their values and aims. Goedgedacht's Path out of Poverty (POP) programmes aim to transform and heal marginalised rural communities by providing opportunities for young people to break out of the cycles of generational poverty. Goedgedacht Trading provides partial funding for the Goedgedacht Trust, producing high quality olive oil, dressings and concentrates.
LiebenGroup supports the Goedgedacht family in three ways:
Donation of a purpose-fit branded delivery vehicle to Goedgedacht Trading

Funding the Goedgedacht Trust's 1000 day programme

Continuing involvement with the Goedgedacht management and operations teams.